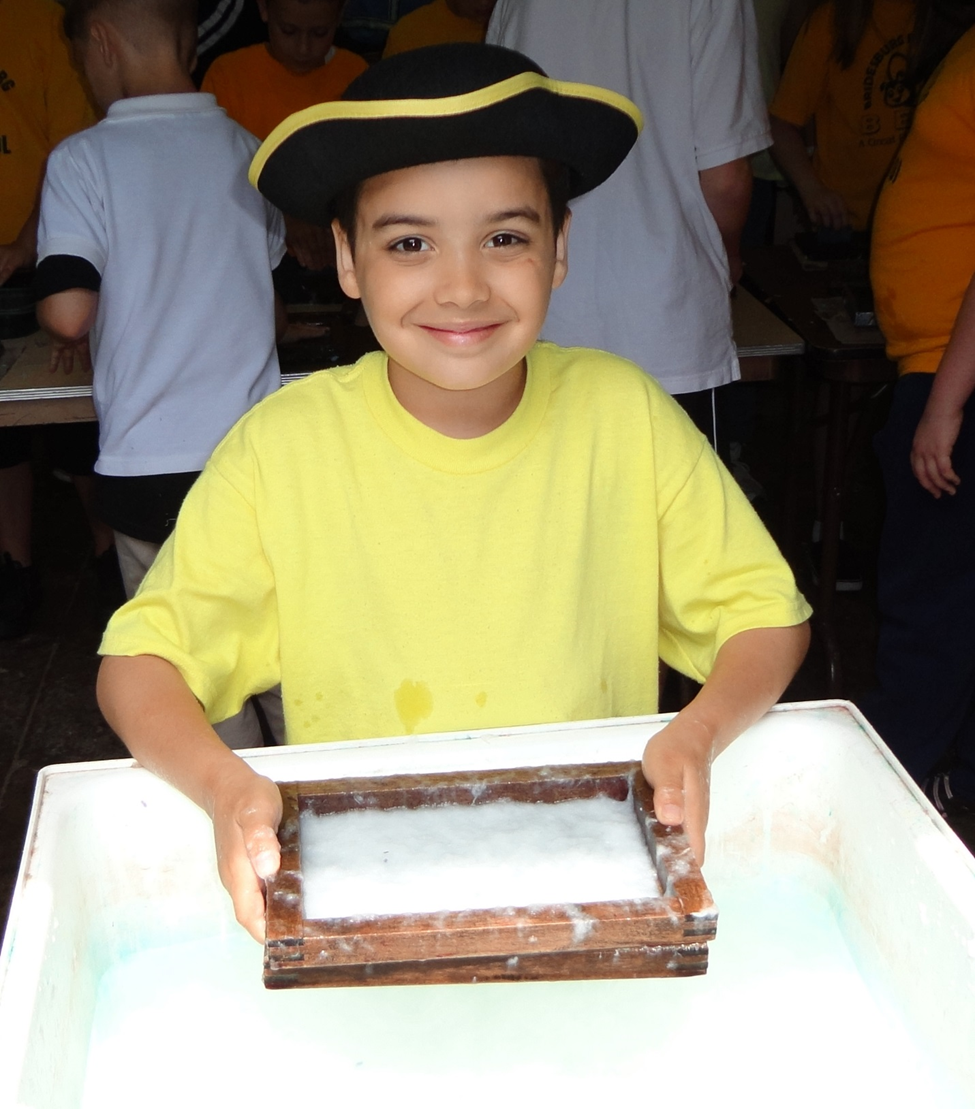 Our unique interpretive program teaches about life in an early American industrial village. It meets Pennsylvania and District Core Curriculum Requirements and can accommodate most age groups. The education program is offered only on weekdays. Visit our TOURS page for weekend tour hours.
Our education program is now fully customizable. Design your visit by selecting one to three of the following activities. Each option is one hour in length. All visits begin promptly at 10AM. Once you have selected your desired activities from the list below, contact the office at 215-438-5711 or information@rittenhousetown.org to schedule your visit.
Reservations should be made no less than two weeks in advance, though some exceptions can be made. A 25% deposit is required prior to the day of your trip and is refundable only if a cancellation is made three or more days in advance.
Program Fees
| | | | | |
| --- | --- | --- | --- | --- |
| Number of activities selected | Price per student or visitor.* | Minimum number of students or visitors required | Flat rate if minimum is not met | Maximum number of students or visitors allowed |
| 1 | $10 | 15 | $150 | 20 |
| 2 | $15 | 20 | $300 | 40 |
| 3 | $20 | 23 | $450 | 60 |
*Chaperones are free of charge.
---
Select one to three of the activities listed below.
A) Historic Tour*
Meet with an experienced guide in our Visitor Center for an interactive tour and discussion of RittenhouseTown and its contributions to American history. View a working model of an 18th century paper mill, an early American kitchen, and a David Rittenhouse clock. Continue your tour with a visit to RittenhouseTown's exceptional 18th century bake house. 
For a limited time, the historic tour includes access to our new David Rittenhouse Exhibit in the Rittenhouse Homestead.
*This activity is recommended for grades 6 and up. It can only be combined with activities C and D.
B) Lesson in the Daily Lives of 18th Century Rittenhouse children*
Experience 18th century life thru a child's eyes. Explore clothing, games and chores familiar to Rittenhouse children more than 250 years ago. This serves as a good supplement for classroom learning about early American families.
*This activity is recommended for Kindergarten through grade 5. It can only be combined with activities C and D.
C) Hands-On Papermaking
Learn to use early papermaking techniques just like William Rittenhouse, British North America's first papermaker. This is a great way to learn about RittenhouseTown's contributions to American society as well as the importance of early American occupations and resources. Don't forget to take your paper with you when you leave!
D) Colonial Cooking
Use traditional tools to create a German colonial-style dish in our original 18th century bake house. This hearth-cooking experience is great for learning about early American domestic practices. 
Contact us to book your trip today.
Copyright © 2015 Historic RittenhouseTown