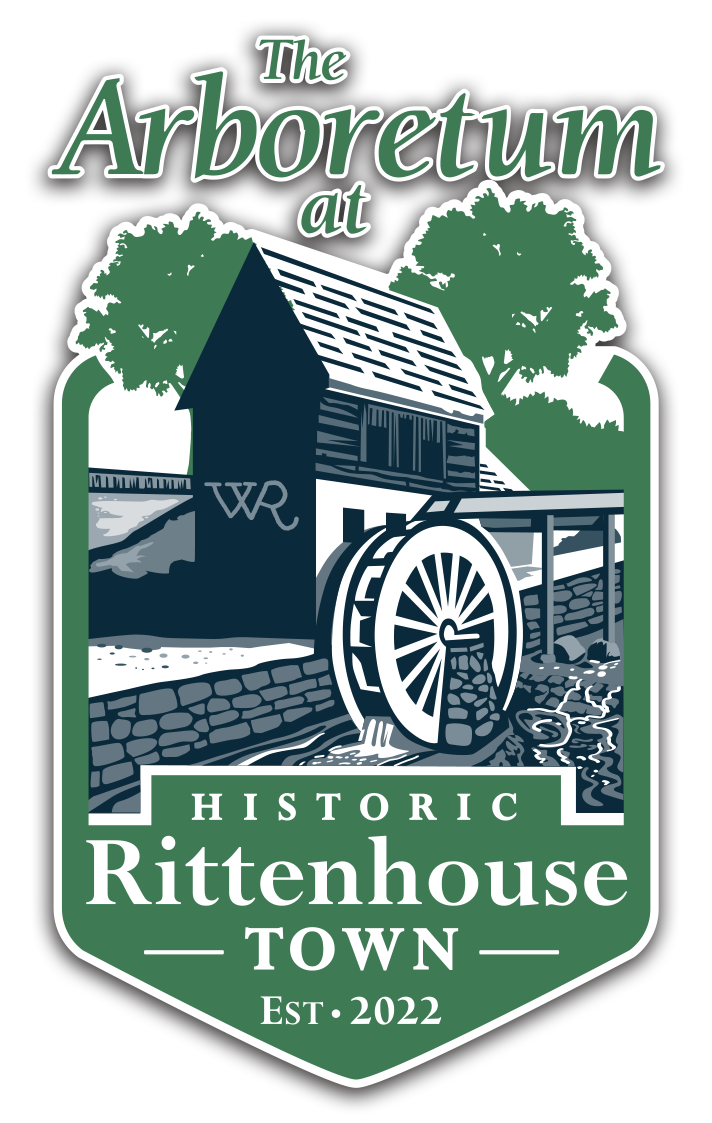 The Arboretum
at Historic Rittenhouse Town
Home to over 80 species of trees and shrubs, the Arboretum at Historic Rittenhouse Town is on our 20-acre historic site in the Wissahickon Valley Park in Philadelphia. It's an inviting public garden dedicated to preserving and enhancing the beauty of the plant collection and engaging the community through horticultural educational programs, events, and volunteer projects. The arboretum features Magnolia Grove, dedicated to Dr. Jack Fogg who received his PhD in botany from Harvard University in 1929. His many accolades include cofounding the American Magnolia Society. The cherry collection runs along the north side of Monoshone Creek (also known as Paper Mill Run) that powered the early water wheels on site. As a Philadelphia Parks and Recreation site, the grounds are open from dawn to dusk, seven days a week.
Objectives
Preserve and care for the trees currently inhabiting the arboretum space

Add and care for new species, both native and exotic

Educate visitors about basic tree maintenance and care

Celebrate trees through events within the arboretum and in the surrounding community
Plants that have been tagged and identified
(as of March 2023)
Pin oak, Quercus palustris
Northern Red Oak, Quercus rubra
Sugar maple, Acer saccharum
Boxelder maple, Acer negundo
Red maple, Acer rubrum
Silver maple, Acer saccharinum
Black locust, Robinia pseudoacacia
Black Tupelo, Nyssa sylvatica
Basswood, Tilia americana
White ash, Fraxinus americana
River birch, Betula nigra
Black cherry, Prunus serotina
Sycamore, Platanus occidentalis
Flowering dogwood, Cornus florida
Pagoda Dogwood, Cornus alternafolia 
Hornbeam, Carpinus caroliniana
Sweetbay magnolia, Magnolia virginiana
Southern Magnolia, Magnolia grandiflora
Cucumber Tree Magnolia, Magnolia acuminata
Tulip poplar, Liriodendron tulipifera
Black walnut, Juglans nigra
Kentucky Coffee Tree, Gymniocladus dioicus 
Eastern white pine, Pinus strobus
Eastern hemlock, Tsuga canadensis
Eastern red cedar, Juniperus virginiana
American holly, Ilex opaca
Northern Catalpa, Catalpa speciosa
Spicebush, Lindera Benzoin
Norway Spruce, Picea abies
The ArbNet Arboretum Accreditation Program provides standards and guidelines for establishing and developing an arboretum.
The goals of the accreditation program are to:
1) Foster the establishment and professionalism of arboreta;
2)  Identify arboreta capable of participating or collaborating in certain scientific, collections, or conservation activities; and
3)  Advance the planting, study, and conservation of trees to improve the world.