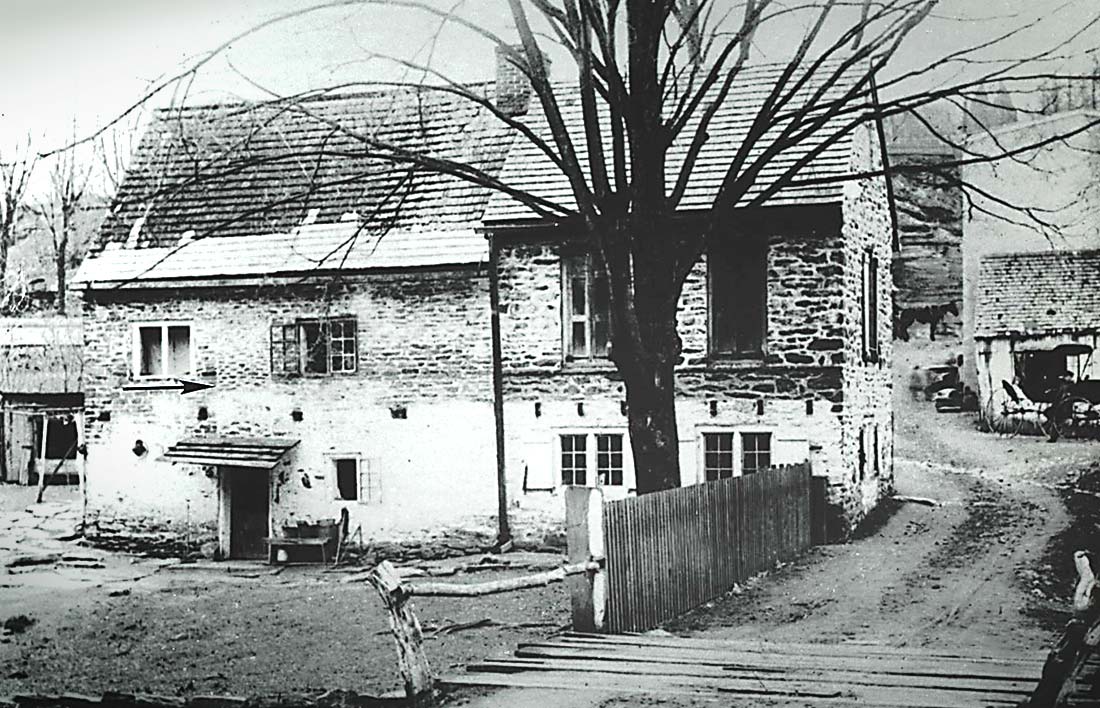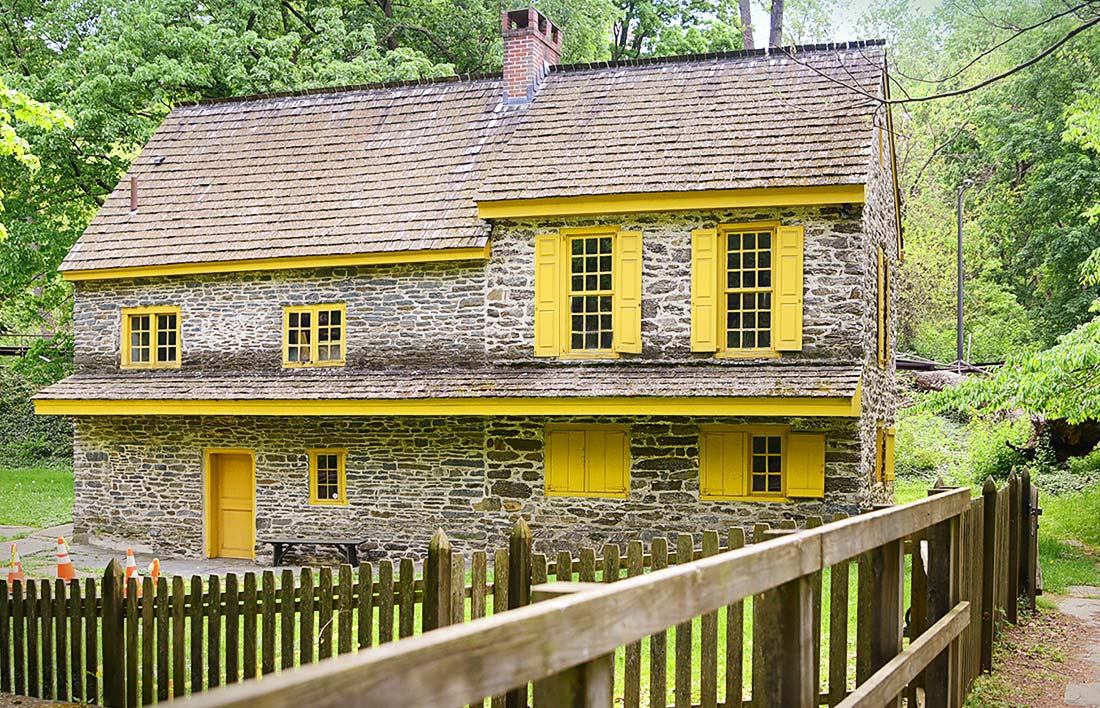 The first permanent home for the Rittenhouse family (and birthplace of David Rittenhouse), the 1707 Rittenhouse Homestead is located across the Paper Mill Run from the site of the ca. 1702 mill.
Built not long after a flood destroyed the original 1690 mill and log home, this structure housed eight generations of the Rittenhouse family. Originally three rooms, Nicholas Rittenhouse (second generation of the Rittenhouse family) expanded the home to nearly double its size. At the same time, the Bake House was built ca. 1725. With its impressive 16½ foot hearth, the Bake House fed generations of Rittenhouse family and mill workers.
Today the 1707 Rittenhouse Homestead serves as the focal point for our public tours and has been carefully restored to look as it did in the 18th century. Currently, an exhibit on the second floor highlights the life and accomplishments of David Rittenhouse (1732-1796), astronomer, surveyor, first Director of the US Mint and second President of the American Philosophical Society, who was born in the Homestead. Our Board of Directors holds all of their meetings there and occasionally the space is rented for weddings, retreats or other private events.
The ca. 1725 Bake House has been restored and boasts a working beehive oven. It is an important part of our public tour and our Education Program. Students visiting the site prepare an authentic colonial recipe and learn about food and food preparation. A Taste of History, the PBS series featuring Chef Walter Staib, proprietor of City Tavern, filmed its first season in the Bake House.
Along with the ca. 1702 Mill, these buildings form the heart of Rittenhouse Town and serve to remind everyone of the importance of the paper making industry to the development of early America and the essential role of the Rittenhouse family as suppliers of locally produced paper for letters, legal documents, maps and books. Visitors to Historic Rittenhouse Town today can still experience the sense of community which has characterized this unique spot since the 17th century.