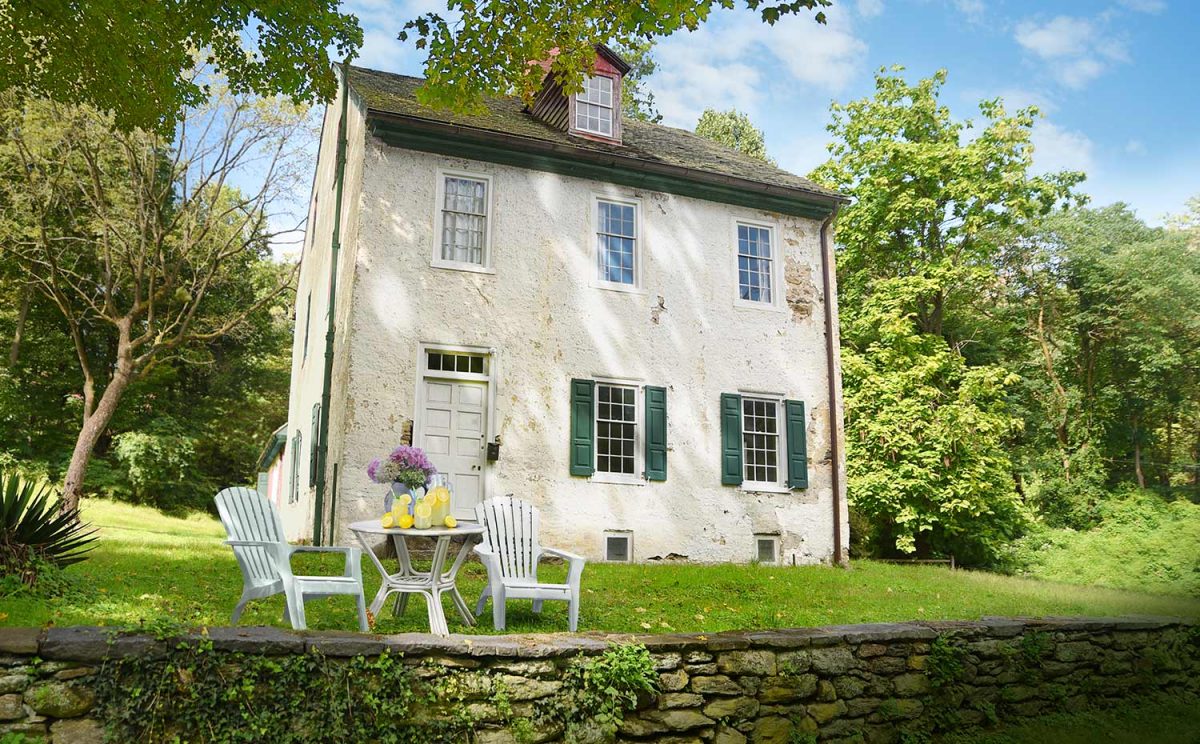 The Jacob Rittenhouse home is the focus of a major fundraising effort. The goal is to restore the building in keeping with its 19th century origins and adaptively reuse it for income and educational space.
Built ca. 1811, the Jacob Rittenhouse home is an integral part of the original Rittenhouse Town landscape.
It is the largest and most imposing of all surviving structures and occupies a central location along the village road. From an east window of the front parlor at 209 Lincoln Drive, one can see the site of the paper mill which has formed the focus of the early industrial community known as Rittenhouse Town since the first years of the 18th century.
It is a house that papermaking built and as such is important to the interpretation of the village as the site of America's first paper mill. Constructed near the end of the era of water powered paper mills, the home's transitional architectural style incorporates vernacular German elements with Federal and Revival styles and thus echoes the moment of transition from water to steam.
Although the mill ceased to exist in 1890, the mill site, adjacent Homestead and Bake House, visitors to Historic Rittenhouse Town can still experience the sense of community and purpose which has characterized this unique spot since 1690. The buildings collectively serve as a true reminder of the importance of the paper making industry to the development of early America and the essential role of the first generations of the Rittenhouse family as suppliers of locally produced paper for letters, legal documents, maps and books.